We love business. We love marketing. We love to support and help you grow.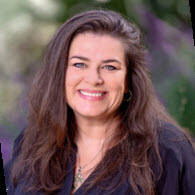 Visual Design Owner, Chris Durnan, has been in the graphic design, printing and marketing industry for over 20 years. From working the front counter of a print shop, managed a print shop, worked on marketing with clientele, created ad campaigns, creating social media planning and more. She has watched the industry evolve into what it is today.
One common thread through all of this is time. Business owners are short on time because of the many duties as business owners. Time to create, time to put together ideas, time to market them and time to be "social". Social media has taken the marketing industry down a different path, but your business still needs to include graphics, printed materials, and ingenuity. No business should follow the same plan as all those around them. You want to be different, stand out and not be part of the crowd. You want to review your clientele and figure out who they are first before you plan a strategy.
Visual Design Services has evolved over time to keep up with the marketing industry. Offering clientele media management consulting. A service that takes on the organization of your media and funnel your sources and ideas to your clientele through many venues.
If you are ready to give up the "keeping up" and organizing of all the different media, Visual Design Services and staff are ready to work with you.
The biggest word VDS clients give is "relief". Relief in knowing someone is on their side to keep it all together and help promote their business. This way they can focus on their passion and expertise.
.